Author:
Rachel R. Smith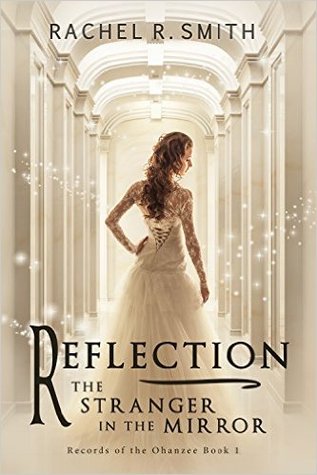 Publisher:
Kindle Edition
Publication Date: May 9th 2015
Source:
ebook (given by Netgalley)
Rate:

Summary:
An Heiress, an ancient prophecy, and a masquerade...
Nerissa, the Heiress of Chiyo, prepares for the masquerade celebrating the twentieth anniversary of a thwarted assassination attempt on her family. Longing to be admired for herself and not her title, she arranges to switch costumes and enjoy the ball in blissful anonymity. But, when the fateful night finally comes, a prophetic warning of a second attack arrives too late, and the evening turns from revelry and romance to violence. After being pulled from the chaos by an enigmatic guardian, Nerissa learns that the Royal Family has been concealing a formidable secret for generations--and it is only one of many that are about to be revealed.
Review:
*The publisher provided this book in exchange for an honest review through NetGalley.*
The only thing Nerissa wanted was to be a normal girl for one night, one simple night out of the spotlight and her parents' constant gaze but that plan of hers ended up saving her life while they got killed. Life as an Heiress of Chiyo was mostly simple but it had its quirks and turns.
She now knows that someone tried to warn her family of the attack to the masquerade ball and she also knows that the people who saved her life are hiding mysteries she has to unfold in order to become worthy of being the next ruler of Chiyo after she takes it back!
Do you know that feeling you get when you're reading a really good book when you can't possibly put it down, even though you know you're supposed to do other things? Well, that's the feeling you will certainly get while reading this book.
In the beginning you are presented with a character and, as the story progresses, you really get to see that character evolving and becoming more than just a royal member, she becomes a "woman", she finds the strength and the will inside her to keep going and to become a better and improved person.
Not only is Nerissa a genius character but the other companion characters are also great and really important to the plot, maybe it's not revealed exactly why but I still feel that, in future instalments, there will be many important details regarding those characters (when you read it you'll know what I'm talking about).
The writing is flowing and right passed, not too fast to confuse you and not too slow to bore you and the world building and details are utterly amazing. I like to think of this story as a spider web that's really well made because it is both beautiful and dangerous. It reminds you that beauty doesn't necessarily mean grace and that danger doesn't always come from where you expect it to come.
I advise this book to every reader out there since, even though it isn't perfect, it's a wonderful story in a different world, that takes you away from your comfort zone and seizes you in an adventure through the dangers and beauties of Chiyo and it's people.