Never Underestimate the Power of a Determined Witch.
Letum Wood is a forest of fog and deadfall, home to the quietly famous Miss Mabel's School for Girls, a place where young witches learn the art of magic.
Sixteen-year-old Bianca Monroe has inherited a deadly curse. Determined to break free before it kills her, she enrolls in the respected school to confront the cunning witch who cast the curse: Miss Mabel. Bianca finds herself faced with dark magic she didn't expect, with lessons more dangerous than she could have ever imagined. Will Bianca have the courage to save herself from the curse, or will Miss Mabel's sinister plan be too powerful?
Miss Mabel's School for Girls is the first novel in The Network Series, an exciting new fantasy collection. A gripping tale about the struggle to survive, it will take you to a new place and time, one you'll never want to leave.
ANTEBELLUM AWAKENING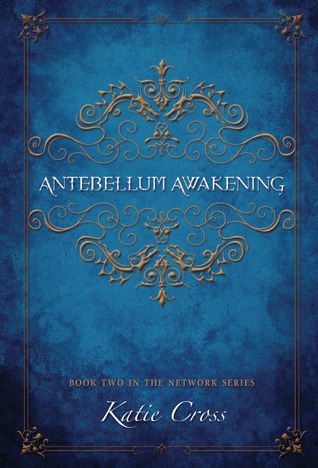 Never underestimate the power of a volatile witch.
Still reeling in the wake of her mother's death, sixteen-year-old Bianca Monroe is forced to move to Chatham Castle. Not even the sudden appearance of ancient dragons in haunted Letum Wood nor her two best friends can distract her from the strength of her deep, dark rage. Her grief puts her magical powers into chaos, endangering any witch around her. She has six months left to destroy the curse that will kill her and fulfill her contract with the most cunning enemy of all: her former teacher Miss Mabel. Bianca must make a choice: learn to control her restless powers, or let the powers control her.
Antebellum Awakening is the second book in the thrilling new fantasy collection The Network Series. It's a haunting tale about tragedy, loss, and the power of moving on.
Rating:
Bianca Monroe's quest isn't over! She had to move to Chatham Castle to live with her father in a more safe and controled environment.
Her grief sets her magic powers into a frantic state and the High Priestess has her having training lessons with a young guard while she waits for her senventeenth birthday and the day that she has to fight Miss Mabel or die!
The story evolves gracefully from the first book to this one and you can feel a true connection to the characthers and the plot and you can close yout eyes and visualize all the chracthers, all the locations and all the events and be marvelled by them!
All the characthers are well built and developed and you can feel them as they were real and they were with you as you read the book.
In this book you see Bianca grow as a person and suffer and changing you see her evolve and you also see her while she starts getting interested in a boy!
I loved the romantic touch that didn't consume the whole story and I really loved Bianca in this book!
If you love a badass female characther who stands strong and fights evil witches in a magical world then go and pick this book up!
ISADORA INTERVIEWS:
Isadora is a quiet, old witch living alone in the fog-strewn forest of Letum Wood. Her magical power is great, but her foresight is even greater.As a Watcher, Isadora has the ability to see into the heart of every witch she meets, a talent that makes her the perfect guardian of the prestigious Miss Mabel's School for Girls.Any witch that wants to enter the school must first pass an interview with Isadora. No secret insecurity or sinister motivation can be hidden from a Watcher, as four teenage girls will soon find out.Join Leda, Camille, Michelle, and Priscilla, as they each encounter Isadora in their quest to join Miss Mabel's School for Girls. It's a collection of short stories that fans of Miss Mabel's School for Girls can't afford to miss.
ABOUT THE AUTHOR
Katie Cross grew up in the mountains of Idaho, where she still loves to play when she gets the chance.If she's not writing, you can find her traveling, working as a pediatric nurse, trail running with her husband and two dogs, or curled up with a book and a cup of chai.
GIVEAWAY
$30 Visa Gift Card
INT
Ends Aug. 12th