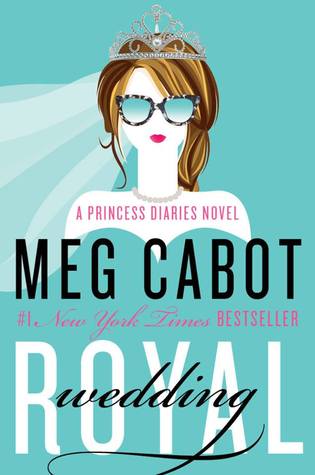 Author:
Mega Cabot
Publisher:
William Morrow
Publication Date: 1st June 2015
Source:
ebook
Rate:
Summary:
Review:
When Mia's life starts crumbling all over her she doesn't know what to do. Her father was arrested, the press thinks she's pregnant with prince Harry's twins, the Genovians are mad because of genetic modified fruit and the love of her life, Mr. Michel Moscovitz, is distant...
In a breathtaking continuation (in adult style) to The Princess Diaries series, Meg Cabot welcomes you welcomes you to the world of "grown up" Mia.
Almost all the characters from the previous books are back and Mia's silliness and clumsiness is here to entertain you once more.
As you dive in in our favourite princess's world we get to know her even better and we also get to know what's been happening in her life lately.
If you already read and loved the previous books you'll certainly love this one too and if you haven't read them you can pick this one up without any problem, since every mention to previous facts is explained, and still love it!
I have to congratulate the author for satisfying her fans hunger for more Mia (and Michael) and I really hope there'll be more of Mia in the following years.
This book is filled with romance, glamour and has an amazing plot, you will fall in love with Mia, Michael and their friends and family and dive right in a real life princess fairy-tale.
If you love romance, international scandals that need to be solved and dysfunctional families you will love this book and should pick it up now!!! You're missing out!
Favourite Quotes:
"I'm completely demanding an autopsy on my grandmother's brain when she's dead so I can see what I'm in for as I age."
"Why doesn't the CIA hire your grandmother to interrogate terror suspects? She does a much better job than they do of getting classified information."