Hi guys! I know this comes a little late but today I am here to do my October Reading Wrap-Up! This means that I am here to talk about the books that I read in the month of October 2018. I am trying out different kinds of new, more engaging posts so please leave suggestions for December, since I am quite clueless about what to read in the short free time I'll have (still need a nice plane trip read).
An important thing to know about October's reading was that most of them were academic readings for my Erasmus English classes at the University of Leeds -
to know more about my Erasmus adventures click here
. Reading for classes is never the same as reading just for the sole pleasure of reading, unfortunately. I still enjoy it, but it requires a whole other level of concentration and attention to detail and certain recurring themes and character details. This happens especially when you end up having to write very complex essays about those same books.
The books I read in the month of October were:
The Turn of the Screw
, by Henry James
The Queen's Rising
, by Rebecca Ross
The Queen's Resistance
, by Rebecca Ross
The Secret Agent
, by Joseph Conrad
Flush
, by Virginia Woolf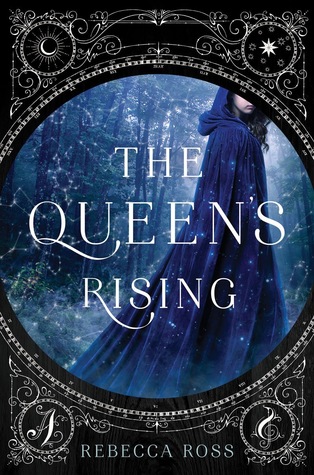 I can honestly state that the most enjoyable reads were
The Queen's Rising
and
The Queen's Resistance
, by Rebecca Ross. These were books I read with the intention of reviewing, I have already posted the first and will post the second closer to the book's release date in March 2019, since it was an ARC. The story in these books is so "flowy" and envolving that I read them both in one of those sleepless nights when you just cannot stop reading. Since I first dove into them I did not want to stop navigating the wondrous world they unveil to the reader.
The Turn of the Screw
, by Henry James, was a different reading experience than what I am used to, even for academic readings. My hard copy ended up getting lost in the mail and, instead of reading it, I bought the audiobook and read that way. Let me just tell you that listening to a scary book, alone, in the dead of night is a very unique experience. I quite enjoyed it though.
I will confess that it took me more than a month to read
The Secret Agent
, by Joseph Conrad. Even though it is a relatively short book, I had some trouble connecting with the story. I ended up finishing on the eve of having to write an essay on it. I still managed it, with a bit of effort and found out that the end is quite interesting. The whole book gains a whole new "self" after you do some digging about it, writing an essay about it was quite illuminating.
Virginia Woolf's
Flush
is a very different book from the ones of her time. It is the tale of Elizabeth Barrett Browning's cocker spaniel, Flush, and his owner through the dog's own eyes. This book was quite funny to read. I remember laughing quite a lot while reading some parts of the story, especially the ones set in Italy. This is a very short book and a very worthwhile read if you're currently searching for something different to broaden your reading horizons.
Besides these books, I just ended up reading a lot of academic essays for classes that I will not bore you with. If you really want to know, leave a comment down below and I will add them to the November Wrap-Up, as well as the ones I read/will read in November.
Thank you for reading, see you in the next post!