Hey guys! I know I've been gone this last week but I've been focusing on reading a lot so I can come up with more material to post here and I've also been stressing about my future since I'll only know my university application results on September 12, and I think we all know what anxiety can do to s person. Moving over the subject, let's talk about back to school and bookish items that'll absolutely make it better. If you want any of the items presented just click on the picture and it will lead you to the page product.
As we all know, book lovers have a tendency to bring books everywhere and to do that there's nothing more practical that a "shadowhuntery" tote bag whre we can carry our books whithout damaging them. I really love this one, it says: "Shadowhunters. looking better in black than the widows of our enemies since 1234".
When you read a lot you end up having lots of ideas and anotations that you just have to write down! And what better place to write them down than this beautiful leather notebook. I've always wanted one, I think it would make me feel like a fancy writer who writes her stories in leather notebooks.
I don't know about you but I have a sight addiction to highlighters, the only problems is that most of them are in ugly neon colors, these mildliners range from beautiful neon to stylish pastel and they have me lusting after them. They're great not only for your school notes but also for that book you're trying to analyse and really have to highlight that very important sentence or word (like me when I'm reading Dante's Inferno).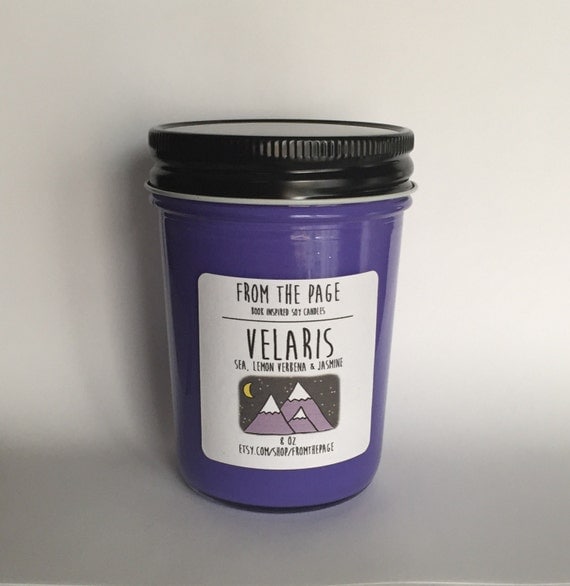 I'm certain that everyone who has read Sarah J. Maas latest book, "A Court of Myst and Fury", is seriously in love with Rhys and Velaris and what's better than some Velaris scent for when you're feeling down or for when you have to do your crazymoutains of homework, which is one of the worst pains a student can have. Maybe it'll even inspire you to write that paper you keep pushing back!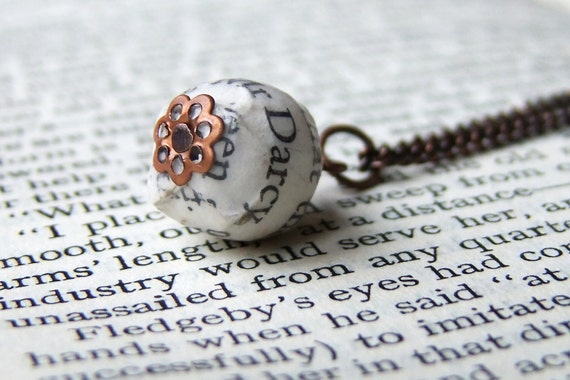 There are so many otions to show our bookish pride and being stylish at the same time that sometimes we kind of drown in them and this Mr, Darcy necklace is simple but great to discreetly showcase that we are book lovers and proud of it.
During the year it gets hard to keep track of all the books we've read or want to read, a reading journal is the perfect tool to get all of your book notes on the same place and maybe avoid buying the same book two times because the cover changed and you couldn't recognize it... it happens sometimes. It's also an easy way to track how many books you've read and to help you complete that Goodreads challenge.
We're all wizards inside! That's why it's great to have one of these personalized house necklaces that will allow you to showcase your house pride and that are great conversation starters, besides the fact that they go well with almost anything you wear! Stylish and bookish, what more could we ask for?
Do you remember those awfully cold nights when you have to stay in and work the night away, almost bored to death? Well, here's the solution to your problem whether is to bring you some wonderland awe while you work or to help you get cozy with a book this mug is beautiful and original and makes me smile. Besides, if you think is too pretty to use then you can use it to put your boolmarks on your shelves or as a pencil holder in your desk for your school supplies.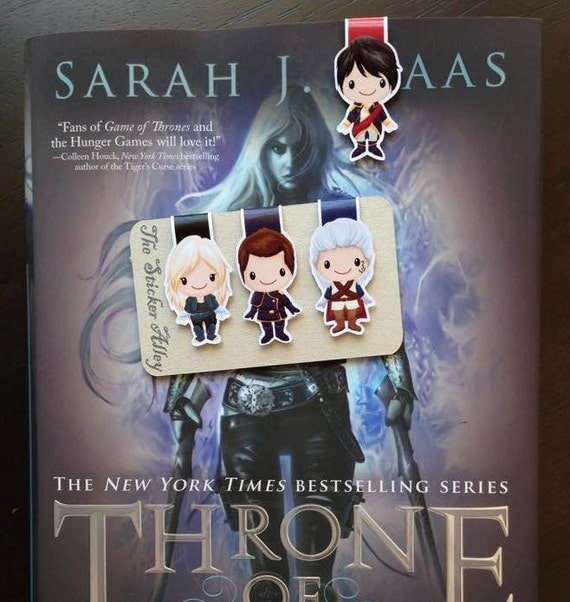 Bookmarks are essential to my life! Whether it's because I collect them or because I have the habit of reading a tone of books at the same time and need to bookmark the page I'm in doesn't matter. I need them and I can guess you do too. These Throne of Glass magnetic bookmarks are petite and pretty and discreet enought to always be inside your wallet, so you can carry then anywhere and always have them on you.
Everyone needs a pretty pencil case, whether is to put those precious highlighters, your school writing/drwaing materials or even your meds or those girly stuff we all need once a month. Carry them always with you and your notebook and you'll always be ready to take notes about books and about school!
I hoped you like this post and if you have more tips on supplies that book lovers want to have leave them down bellow in the comment sextin, I'll be watching.
Love, Ana