Usually, when Easter comes around, we get a little time to ourselves and to spend with the family. Even though not everyone celebrates this as a religious holiday, it is certainly a mark on everyone's calendar. It mostly represents a pause on our usually very busy schedule, one that is a very good opportunity to read a book and think about life.
Books can represent many things to many people and we appreciate them for their capability to get us out of our heads and into somebody else's story. That is the reason why I remembered to compile a quick list with 5 suggestions for you to read during this time of the year. I hope you enjoy it!
Defy Me (Shatter Me #5) by Tahereh Mafi
The gripping fifth instalment in the New York Times, USA Today, and Publishers Weekly bestselling Shatter Me series. Will Juliette's broken heart make her vulnerable to the strengthening darkness within her?
Juliette's short tenure as the supreme commander of North America has been an utter disaster. When the children of the other world leaders show up on her doorstep, she wants nothing more than to turn to Warner for support and guidance. But he shatters her heart when he reveals that he's been keeping secrets about her family and her identity from her—secrets that change everything.
Juliette is devastated, and the darkness that's always dwelled within her threatens to consume her. An explosive encounter with unexpected visitors might be enough to push her over the edge.
Tahereh Mafi has been noticeable in the publishing community for some time now for her magical style of writing. Her
Shatter Me
series took the Young Adult community by storm in 2011 and now her faithful readers will get a chance to read the conclusion to the series. This book has already received high reviews on Goodreads. Even though I only have only gotten to the middle of the series I am curious to see how it will end.
This seems like a great book to read during a break if you are curious to finally know how this series ends. I believe a nice series conclusion is one of the best feelings ever, especially when you want to relax. Juliette is one of my favourite characters and I am very curious to see where she is at!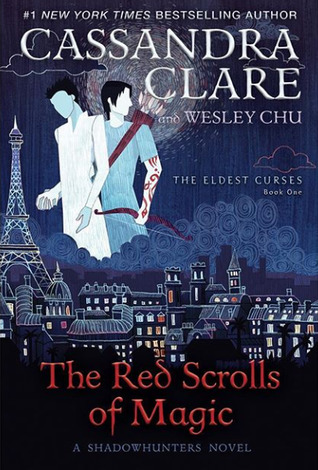 The Red Scrolls of Magic (The Eldest Curses #1) by Cassandra Clare and Wesley Chu
All Magnus Bane wanted was a vacation—a lavish trip across Europe with Alec Lightwood, the Shadowhunter who against all odds is finally his boyfriend. But as soon as the pair settles in Paris, an old friend arrives with news about a demon-worshiping cult called the Crimson Hand that is bent on causing chaos around the world. A cult that was apparently founded by Magnus himself. Years ago. As a joke.
Now Magnus and Alec must race across Europe to track down the Crimson Hand and its elusive new leader before the cult can cause any more damage. As if it wasn't bad enough that their romantic getaway has been sidetracked, demons are now dogging their every step, and it is becoming harder to tell friend from foe. As their quest for answers becomes increasingly dire, Magnus and Alec will have to trust each other more than ever—even if it means revealing the secrets they've both been keeping.
Magnus Bane and Alec Lightwood's love story is an epic one: the junction of their very peculiar personalities makes for one of the best fictional couple ever written. These two always make it a fun time to read and this is, together with
The Bane Chronicles
, the only Shadowhunters' books I am yet to own.
The premise of the book itself sounds quite enticing: how on Earth do you accidentally create a demonic cult? I really want to understand that one. Besides, it is always very fun to connect all the dots between Cassandra Clare's many many books. There are never enough books in the Shadowhunter universe!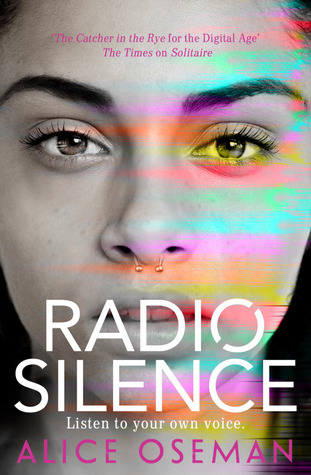 Radio Silence by Alice Oseman
Frances has been a study machine with one goal. Nothing will stand in her way; not friends, not a guilty secret – not even the person she is on the inside. Then Frances meets Aled, and for the first time, she's unafraid to be herself.
So when the fragile trust between them is broken, Frances is caught between who she was and who she longs to be. Now Frances knows that she has to confront her past. To confess why Carys disappeared…
Frances is going to need every bit of courage she has.
Alice Oseman is one of the authors I have been hearing more and more about in the last few years. Her books are famed to be very high quality with very diverse characters and very interesting and complex plots. This specific book has a biracial bisexual protagonist who believes her future is in academia but things do not go as she expected. It talks about identity, diversity and the freedom to choose.
With very high ratings, this is a book that interests me deeply. This is not a book that I have read already but is on my priority wishlist - to be honest, all Alice Oseman books are. When I think of this book, I think of reading it during a rainy day with my hot chocolate mug in hand.
The Librarian of Auschwitz by Antonio Iturbe
Fourteen-year-old Dita is one of the many imprisoned by the Nazis at Auschwitz. Taken, along with her mother and father, from the Terezín ghetto in Prague, Dita is adjusting to the constant terror that is life in the camp. When Jewish leader Freddy Hirsch asks Dita to take charge of the eight precious books the prisoners have managed to smuggle past the guards, she agrees. And so Dita becomes the secret librarian of Auschwitz, responsible for the safekeeping of the small collection of titles, as well as the 'living books' - prisoners of Auschwitz who know certain books so well, they too can be 'borrowed' to educate the children in the camp.
But books are extremely dangerous. They make people think. And nowhere are they more dangerous than in Block 31 of Auschwitz, the children's block, where the slightest transgression can result in execution, no matter how young the transgressor…
This book is one of a translation from Spanish, its original title is
La Biblioteca de Auschwitz
. The premise of this book sounds really interesting and it agrees with this time of the year. We must never forget what happened during World War II and Easter is a good time to remember all those who suffered and died.
This book talks about the power of books: they can be both very dangerous and very powerful. I have not read this book yet and I want to read it in Spanish but I still believe it is a very viable option for Easter. World War II books are always tough to read because of their emotional charge but they can also be very culturally enlightening.
The Woman Warrior by Maxine Hong Kingston
With an introduction by Xiaolu Guo A classic memoir set during the Chinese revolution of the 1940s and inspired by folklore, providing a unique insight into the life of an immigrant in America. When we Chinese girls listened to the adults talking-story, we learned that we failed if we grew up to be but wives or slaves. We could be heroines, swordswomen. Throughout her childhood, Maxine Hong Kingston listened to her mother's mesmerizing tales of a China where girls are worthless, tradition is exalted and only a strong, wily woman can scratch her way upwards. Growing up in a changing America, surrounded by Chinese myth and memory, this is her story of two cultures and one trenchant, lyrical journey into womanhood. Complex and beautiful, angry and adoring, Maxine Hong Kingston's The Woman Warrior is a seminal piece of writing about emigration and identity.
This is one of those books which have surprised me the most. This is a wondrous tale about culture and the woman's role in Oriental society, as well as how it is to be a first-generation American in a very traditional Chinese family. It talks about female power, with powerful examples and it discusses cultural identity on a very deep level.
I was introduced to this book when I was on Erasmus+ in the University of Leeds, in England. At first, I thought this was going to be a very boring academic read. However, I was astounded by the complexity and readability of this book. I think you will enjoy it, especially if you are looking for an empowering feminist read.
I hope you liked my suggestions! Please do comment down below with your own suggestions and thoughts.