Author:
Kami Garcia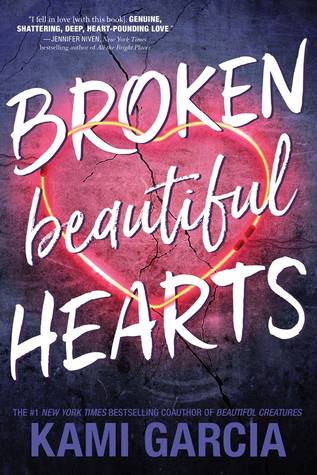 Publisher:
Imprint
Publication Date: February 6th, 2018
Source:
ebook (given by Netgalley)
Rate:

Summary:
Before, Peyton was a star soccer player with the perfect boyfriend, Reed. Now, she has a torn knee ligament, a scholarship on the line, and a shattered sense of self. No one believes Reed pushed her, causing her injury, and Peyton just wants to leave the trauma behind. Living with her uncle and twin cousins in their small, football-obsessed town seems like a great escape plan.
There, Peyton meets Owen—high school classmate and local MMA fighter. Though Owen is charming and gentle, Peyton is determined to repress her growing attraction. But when her old and new life collide, Peyton must reclaim the truth of her past in order to save her future.
Review:
*The publisher provided this book in exchange for an honest review through NetGalley.*
Peyton used to be a star soccer player with a hot and perfect boyfriend, Reed. That was until the day that changed it all: the day that Reed crossed the line and hurt her. Now Peyton has a hurt knee and has also been rejected by everyone she considered her peer. To get out of a difficult situation, Peyton's mom moves her to go live with her uncle and cousins while things calm down.
She ends up meeting Owen, a classmate and, unfortunately for Peyton an MMA fighter, just like her boyfriend was. He might seem different from Reed but she can no longer trust her feelings, they got her hurt in the first place. So she starts actively ignoring her growing attraction for Owen in order to safeguard herself, will she be able to stay away?
I have to start this review by stating that this book raises very important points in every teenager's life. Abuse in relationships has been normalised for too long "it wasn't his/her fault" is overused. I believe that writing about this subject will help to start a discussion and teach the younger generation that abuse is not acceptable in any of its manifestations.
Broken Beautiful Hearts
is not only a tale of heartbreak and hardship but also one of growth, healing and hope. Although abuse is the main theme in the story, there are side plots that approach other significant problems in any teenagers life such as being popular or the external outlook on your own life. Even though some details are not perfectly portrayed the themes approached are ones that are not commonly seen in Young Adult literature.
Overall, the plot is very complex and not only portrays the struggles of a family as it also showcases how a single incident can affect multiple lives. Yes, it is a little dramatic but who has not been through a dramatic situation in their personal life? Drama happens, whether it is in books or in reality.
This is a very powerful story, it inspires through the ways its characters overcome the various obstacles in their lives. It sends a message of self-empowerment and uses a literary platform to get to the readers since most of them will probably relate to something in the story.
I believe this is a book that should be read by everyone, it doesn't matter which age, race or gender. Everyone will be able to get something constructive from this book!