One of the things that get me, as a reader, are book covers. They are the representation of the story and sometimes they tell you what you're getting with the book. As the main visual aspect of the book they have the ability to slay you and make you want to buy the book or turn your head and move on.
I'm not tell you to judge a book by it's cover but when you're in a place with many books you end up feeling more attracted to the ones with the most beautiful covers.
I have compiled a list of ten book covers that I find beautiful and they're not in any particular order. Enjoy!
1. Pride and Prejudice by Jane Austen (Illustrated by Hugh Thomson)
This peacock feathery style has much to do with Jane Eyre. I can't tell if the designs are gold or white but they're surely beautiful!
2. The Story of Beautiful Girl by Rachel Simon
I don't know anything about this book but this cover intrigues me and makes me want to check it out! The starry night sky with a lonely path seem pretty common, even tough they are exquisite, but what really strikes me is the lonely baby crib. Why is it there? What does it mean?
3. Until I Die by Amy Plum
I love this cover! The main character strolling through a the streets of Paris in what seems to be a division of night and day. If you have read the book then you know what simbolism might be behind this amazing cover but if you haven't then I advise you to read this series, the first book is called "Die For Me" (for my review
click here
).
4. Cruel Beauty by Rosamund Hodge
This cover strikes me as being kind of a puzzle. The mix between the rose petals and the descending stairs is quite exquisit and beautiful, if you really think about it, and the little detail of a girl running down the stairs intrigues me!
5. Across The Universe by Beth Revis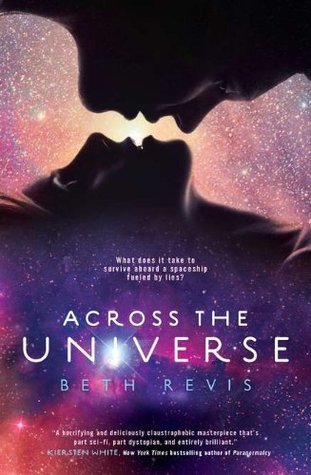 This is one of the most beautiful covers I've ever seen! The galaxy and two lovers, I don't know what this book is about but I think it's going to be awesome! (currently on my TBR for two years)
6. The Night Circus by Erin Morgenstern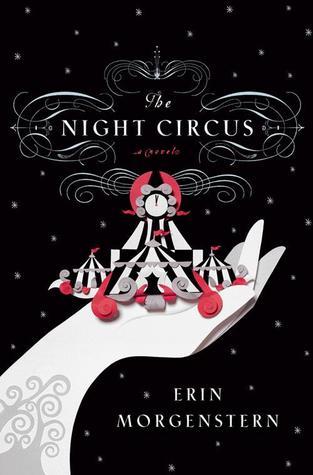 In this cover is not only the art that I find fascinating but also the title. Obsviously I think that this book talks about a circus, but what kind of circus and how is it like? With this amazing cover art, if I had the money I would buy it immediatly!
7. The American Heiress by Daisy Goodwin
The classic ambiance that surrounds the girl that, to me, looks like a bride is awesome. This window actually remminds me of a window I saw at the Palace of Versailles ( France). Maybe they're related? Maybe the girl is going to marry someone?
8. The Bird With The Broken Wing by D. L. Richardson
This is one of the covers I find beautiful but I don't know why, it simply appeals to me. Maybe it helps that it has a wintery feel to it.
9. Ten Thousand Skies Above You by Claudia Gray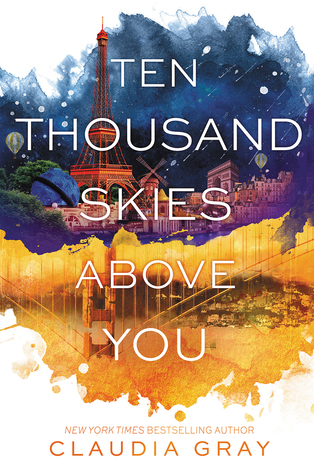 Do I really need to say what's amazing about this book cover? The multiple settings, the different colors, the minuntious detail and the great quality of the artwork on this cover. Here you have it!
10. Six of Crows by Leigh Bardugo
Watercolors and a wing thar has incorporated castle towers?! Sign me up for it!
Did you find any of these covers beautiful?
Here you have one spooky quizz in honor of Halloween!