Hi guys! I know that I have been away for some time now, today I come here with a Summer TBR just for you.
This summer is feeling especially short, I do not know if it has to do with the fact that I have been trying to up my grades and making do-over exams or if it is the fact that I am not going on family vacation. I have just returned from a two week trip to the Netherlands where I was part of the Roverway 2018, a European Scout activity for a Scout age group that is called Rovers.
These things have been impairing my reading. I have not been reading much and, because of that I have not been writing much on this blog, which makes me really sad. I am making an effort to getting back to reading but it is a process. I hope to be able to write amazing new content for you in the near future.
Nevernight (The Nevernight Chronicle #1) by Jay Kristoff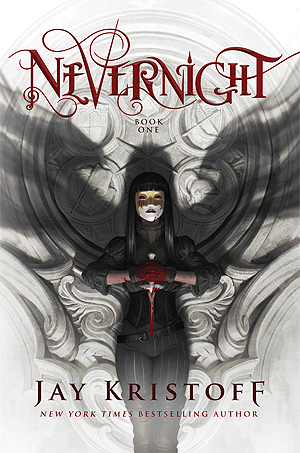 In a land where three suns almost never set, a fledgling killer joins a school of assassins, seeking vengeance against the powers who destroyed her family.
Daughter of an executed traitor, Mia Corvere is barely able to escape her father's failed rebellion with her life. Alone and friendless, she hides in a city built from the bones of a dead god, hunted by the Senate and her father's former comrades. But her gift for speaking with the shadows leads her to the door of a retired killer, and a future she never imagined.
Now, Mia is apprenticed to the deadliest flock of assassins in the entire Republic—the Red Church. If she bests her fellow students in contests of steel, poison and the subtle arts, she'll be inducted among the Blades of the Lady of Blessed Murder, and one step closer to the vengeance she desires. But a killer is loose within the Church's halls, the bloody secrets of Mia's past return to haunt her, and a plot to bring down the entire congregation is unfolding in the shadows she so loves.
Will she even survive to initiation, let alone have her revenge?
A Court of Frost and Starlight (A Court of Thorns and Roses #3.1) by Sarah J. Maas
Feyre, Rhys, and their close-knit circle of friends are still busy rebuilding the Night Court and the vastly-changed world beyond. But Winter Solstice is finally near, and with it, a hard-earned reprieve.
Yet even the festive atmosphere can't keep the shadows of the past from looming. As Feyre navigates her first Winter Solstice as High Lady, she finds that those dearest to her have more wounds than she anticipated--scars that will have far-reaching impact on the future of their Court.
Enchant (Enchanted #1) by Micalea Smeltzer
Mara Pryce never imagined that her life was anything but normal and then a strange gray-eyed young man appears at her graduation. When he vanishes without a trace, she's convinced he's a figment of her imagination. Then he appears again and shatters her whole world.
Mara is an enchanter, part of an ancient line of Wiccan power, and a war is raging—one of good and evil—between the Enchanted and the Iniquitous.
The Iniquitous want her dead and it's Theodore's job as her protector to keep her safe.
When Mara and Theodore arrive at a safe house, where Mara will remain hidden while learning about her powers, they find that the real threat might be a little closer to home than they want to believe.
The Hundredth Queen (The Hundredth Queen #1) by Emily R. King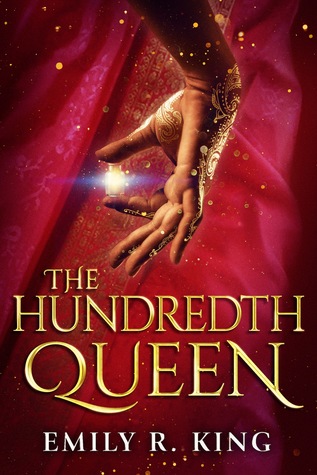 As an orphan ward of the Sisterhood, eighteen-year-old Kalinda is destined for nothing more than a life of seclusion and prayer. Plagued by fevers, she's an unlikely candidate for even a servant's position, let alone a courtesan or wife. Her sole dream is to continue living in peace in the Sisterhood's mountain temple.
But a visit from the tyrant Rajah Tarek disrupts Kalinda's life. Within hours, she is ripped from the comfort of her home, set on a desert trek, and ordered to fight for her place among the rajah's ninety-nine wives and numerous courtesans. Her only solace comes in the company of her guard, the stoic but kind Captain Deven Naik.
Faced with the danger of a tournament to the death—and her growing affection for Deven—Kalinda has only one hope for escape, and it lies in an arcane, forbidden power buried within her.
Anna Karenina by Leo Tolstoy
Acclaimed by many as the world's greatest novel, Anna Karenina provides a vast panorama of contemporary life in Russia and of humanity in general. In it Tolstoy uses his intense imaginative insight to create some of the most memorable characters in literature. Anna is a sophisticated woman who abandons her empty existence as the wife of Karenin and turns to Count Vronsky to fulfil her passionate nature - with tragic consequences. Levin is a reflection of Tolstoy himself, often expressing the author's own views and convictions.
Throughout, Tolstoy points no moral, merely inviting us not to judge but to watch. As Rosemary Edmonds comments, 'He leaves the shifting patterns of the kaleidoscope to bring home the meaning of the brooding words following the title, 'Vengeance is mine, and I will repay.