Hey guys and happy August! I think you might have noticed that the blog is a little different than before and that's because I thought it was time for a change and I really think it's a little more appealing and dynamic this way. Sometimes change can be a great thing! During this month there may be some more changes made but for now I think this is it.
I have noticed that during the last few months I have added a big amount of books to my wishlists and I thought that it would be fun to share them with you, maybe we have the same tastes and want the same books and we can cry together about our lack of funds to acquire them.
So here goes the list:
Based on an original new story by J.K. Rowling, Jack Thorne and John Tiffany, a new play by Jack Thorne, Harry Potter and the Cursed Child is the eighth story in the Harry Potter series and the first official Harry Potter story to be presented on stage. The play will receive its world premiere in London's West End on July 30, 2016.
It was always difficult being Harry Potter and it isn't much easier now that he is an overworked employee of the Ministry of Magic, a husband and father of three school-age children.
While Harry grapples with a past that refuses to stay where it belongs, his youngest son Albus must struggle with the weight of a family legacy he never wanted. As past and present fuse ominously, both father and son learn the uncomfortable truth: sometimes, darkness comes from unexpected places.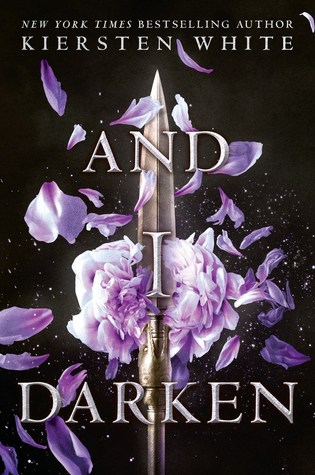 No one expects a princess to be brutal. And Lada Dragwlya likes it that way. Ever since she and her gentle younger brother, Radu, were wrenched from their homeland of Wallachia and abandoned by their father to be raised in the Ottoman courts, Lada has known that being ruthless is the key to survival. She and Radu are doomed to act as pawns in a vicious game, an unseen sword hovering over their every move. For the lineage that makes them special also makes them targets.
Lada despises the Ottomans and bides her time, planning her vengeance for the day when she can return to Wallachia and claim her birthright. Radu longs only for a place where he feels safe. And when they meet Mehmed, the defiant and lonely son of the sultan, Radu feels that he's made a true friend—and Lada wonders if she's finally found someone worthy of her passion.
But Mehmed is heir to the very empire that Lada has sworn to fight against—and that Radu now considers home. Together, Lada, Radu, and Mehmed form a toxic triangle that strains the bonds of love and loyalty to the breaking point.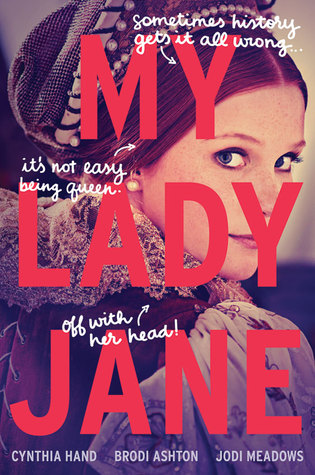 The comical, fantastical, romantical, (not) entirely true story of Lady Jane Grey. In My Lady Jane, coauthors Cynthia Hand, Brodi Ashton, and Jodi Meadows have created a one-of-a-kind fantasy in the tradition of The Princess Bride, featuring a reluctant king, an even more reluctant queen, a noble steed, and only a passing resemblance to actual history—because sometimes history needs a little help.
At sixteen, Lady Jane Grey is about to be married off to a stranger and caught up in a conspiracy to rob her cousin, King Edward, of his throne. But those trifling problems aren't for Jane to worry about. Jane gets to be Queen of England.
Simon Lewis has been a human and a vampire, and now he is becoming a Shadowhunter. The events of City of Heavenly Fire left him stripped of his memories, and Simon isn't sure who he is anymore. So when the Shadowhunter Academy reopens, Simon throws himself into this new world of demon-hunting, determined to find himself again. Whomever this new Simon might be.
But the Academy is a Shadowhunter institution, which means it has some problems. Like the fact that non-Shadowhunter students have to live in the basement. At least Simon's trained in weaponry—even if it's only from hours of playing D&D.
Join Simon on his journey to become a Shadowhunter, and learn about the Academy's illustrious history along the way, through guest lecturers such as Jace Herondale, Tessa Gray, and Magnus Bane. Written by Cassandra Clare, Sarah Rees Brennan, Maureen Johnson, and Robin Wasserman, these moving and hilarious short stories are perfect for the fan who just can't get enough of the Shadowhunters.
You can take the boy out of the darkness.
But you can't take the darkness out of the boy.
All Susannah Simon wants is to make a good impression at her first job since graduating from college (and since becoming engaged to Dr. Jesse de Silva). But when she's hired as a guidance counselor at her alma mater, she stumbles across a decade-old murder, and soon ancient history isn't all that's coming back to haunt her. Old ghosts as well as new ones are coming out of the woodwork, some to test her, some to vex her, and it isn't only because she's a mediator, gifted with second sight.
What happens when old ghosts come back to haunt you?
If you're a mediator, you might have to kick a little ass.
From a sophomore haunted by the murderous specter of a child to ghosts of a very different kind—including Paul Slater, Suze's ex, who shows up to make a bargain Suze is certain must have come from the Devil himself—Suze isn't sure she'll make it through the semester, let alone to her wedding night. Suze is used to striking first and asking questions later. But what happens when ghosts from her past—including one she found nearly impossible to resist—strike first?
There is darkness sweeping across the stars.
Most know Androma Racella as the Bloody Baroness: a powerful mercenary whose reign of terror stretches across the Mirabel Galaxy. To those aboard her fearsome glass starship the Maurader, she's just Andi, their captain and protector.
When a routine mission goes awry, the all-girl crew's resilience is tested as they find themselves in a most unfamiliar place: at the mercy of a sadistic bounty hunter connected to Andi's past and a harrowing betrayal.
Meanwhile, on the far side of the galaxy, a ruthless ruler waits in the shadows of the planet Xen Ptera, biding her time to exact revenge for the destruction of her people. The final pieces of her deadly plan are about to fall into place, unleashing a plot that will tear Mirabel in two.
Andi and her crew embark on a dangerous, soul-testing journey that could restore order to their ship—or just as easily start a war that will devour worlds. As the Marauder hurtles towards the unknown, and Mirabel hangs in the balance, the only thing certain is that in a galaxy run on lies and illusion, no one can be trusted.
From internet sensation Sasha Alsberg and author Lindsay Cummings comes a new serialized space opera, full of action, fantastical intrigue, and steamy star-crossed romance. ​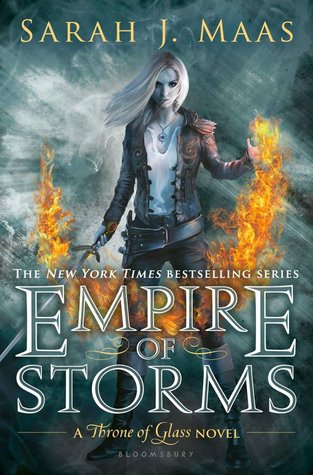 The long path to the throne has only just begun for Aelin Galathynius. Loyalties have been broken and bought, friends have been lost and gained, and those who possess magic find themselves at odds with those don't.
As the kingdoms of Erilea fracture around her, enemies must become allies if Aelin is to keep those she loves from falling to the dark forces poised to claim her world. With war looming on all horizons, the only chance for salvation lies in a desperate quest that may mark the end of everything Aelin holds dear.
Aelin's journey from assassin to queen has entranced millions across the globe, and this fifth installment will leave fans breathless. Will Aelin succeed in keeping her world from splintering, or will it all come crashing down?
William Shakespeare (1564 - 1616) is the most influential writer in English history. Shakespeare has been called The Barb of Avon and England's national poet. There are 2 narrative poems, 154 sonnets and 38 plays in his collected works. He began work as an actor and writer in London first writing comedies and historic plays. He later wrote tragedies. Romeo and Juliet, Macbeth and Othello are some of his more famous plays. Venus and Adonis was written in 1593. In 1593 a plague closed all the playhouses in London which gave Shakespeare the time to write this poem based on a story from mythology. Venus is in love with Adonis but nothing she does interests him. Adonis says he will go boar hunting. Venus finds Adonis fatally gored by a boar and at that point puts a curse on love.
This work has been selected by scholars as being culturally important, and is part of the knowledge base of civilization as we know it. This work was reproduced from the original artifact, and remains as true to the original work as possible. Therefore, you will see the original copyright references, library stamps (as most of these works have been housed in our most important libraries around the world), and other notations in the work.This work is in the public domain in the United States of America, and possibly other nations. Within the United States, you may freely copy and distribute this work, as no entity (individual or corporate) has a copyright on the body of the work.As a reproduction of a historical artifact, this work may contain missing or blurred pages, poor pictures, errant marks, etc. Scholars believe, and we concur, that this work is important enough to be preserved, reproduced, and made generally available to the public. We appreciate your support of the preservation process, and thank you for being an important part of keeping this knowledge alive and relevant.
This is it! If you want you can check out my wishlists bellow for more books: